Deep Rest Immersion – STM Class
28/02/2021 @ 3:00 pm

-

6:00 pm

$85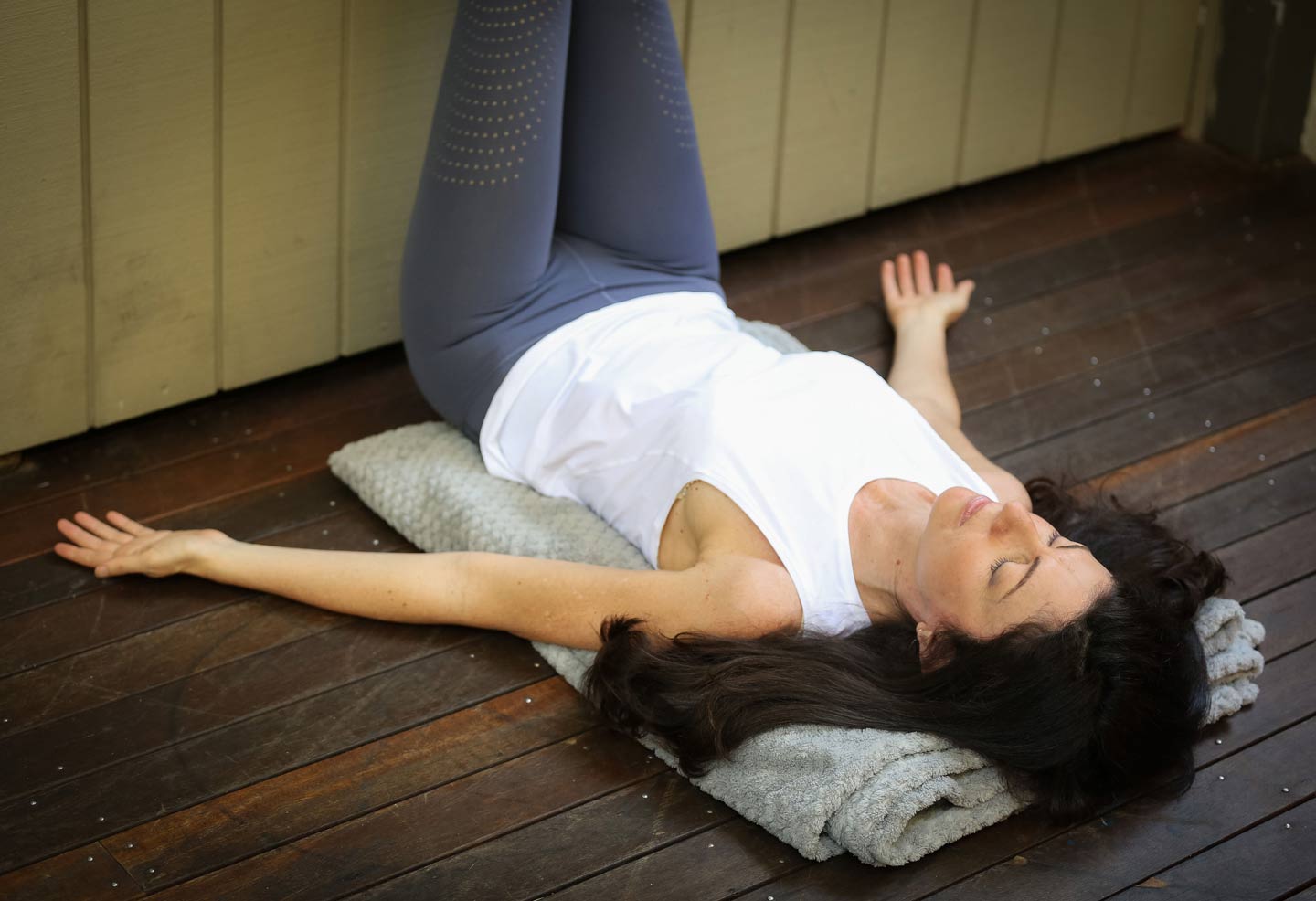 Unwind stress, reset your nervous system and experience three hours of calm, bliss and surrender like never before.
The key thing we're all missing in our world today is REST. Not just relaxation time, but the experience of deep rejuvenating rest. Unfortunately, until we learn how to unwind the striving and 'doing' in our life, our body can't easily enter a deep restful state.
Stillness Through Movement (STM), often termed a moving meditation, is a unique sequenced combination of supported restorative poses, vibrational medicine (aromatherapy), conscious breath and mind awareness techniques to support deep restoration of our endocrine and nervous systems. This nurturing practice will assist your nervous system in getting out of its 'fight, flight, freeze' stress response and into what is known as the healing and relaxation room of the body.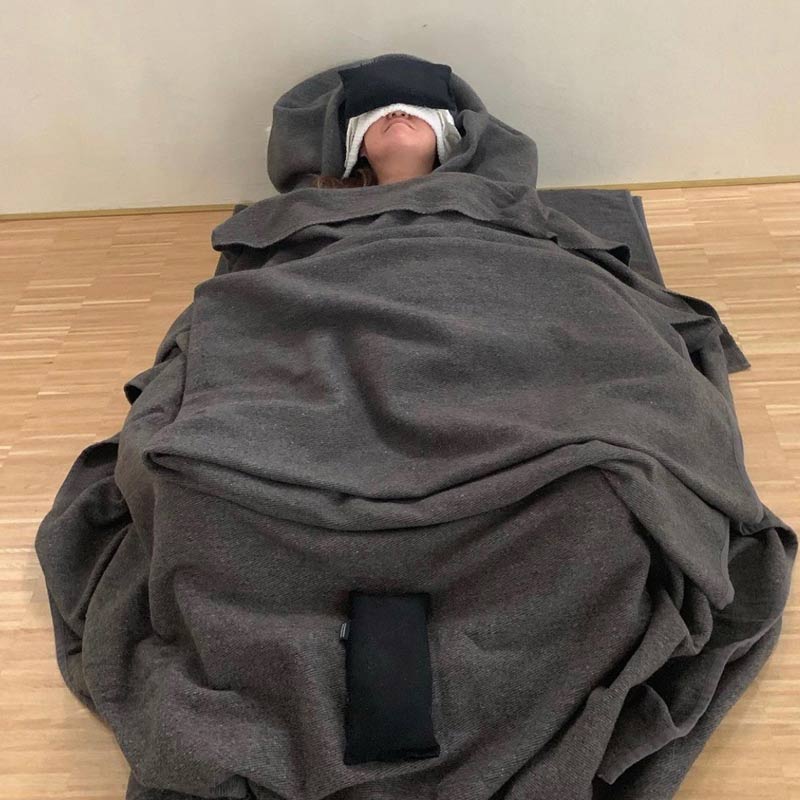 What to expect during an STM class:
Unlike most traditional yoga classes, STM requires no striving in poses; actually we request the complete opposite. Our goal is to release the body and mind from all striving as it's only in this space that the body can relax, activate the PSNS and therefore begin to heal. This is why it is the ideal practice for anyone suffering from fatigue, stress related-illnesses or chronic pain. Most of the poses are also done on the floor which helps to counter the effect of gravity; you'll definitely notice the difference. We also use numerous props to support the body in it's unwinding process. It's an extremely nurturing practice, yet it also refreshes the mind and body so you feel as if you've just woken up from a deep sleep.
Rewards of joining an STM class:
As this practice brings the body and mind back into homeostasis, Deep Rest is really for anyone living in the busy modern world. STM is a panacea for our modern life. In our frenetic 'on-the-go' world, with very little time for pause, reflection and rest, we're at the risk of being constantly in SNS overdrive (aka Fight, Flight, Freeze mode) and never nourishing our PSNS. The problem with this is that many of our key bodily functions, such as digestion, salivation, urination, defecation, lacrimation, sexual arousal and reproduction are dependant on a healthy PSNS. If we don't take time to pause and experience deep rest and stillness, these functions begin to suffer.
In particular it helps to stabilise our female hormones through all stages of our cyclical life (puberty, fertile years, peri-menopause and menopause) and supports any conditions connected to the nervous and endocrine systems. It's also a wonderful post-illness recovery ally as the PSNS is known as the healing room of the body.
Release lethargy, depletion, exhaustion, emotional and nervous tension
Replenish, nourish and reset your endocrine and nervous systems
Experience a level of rest equivalent to a deep rejuvenating sleep
Alleviate CFS, HPA Dysregulation, insomnia, digestive disorders and hormone imbalances
Support surgery, acute and chronic illness recovery
Give yourself a nurturing gift of time out…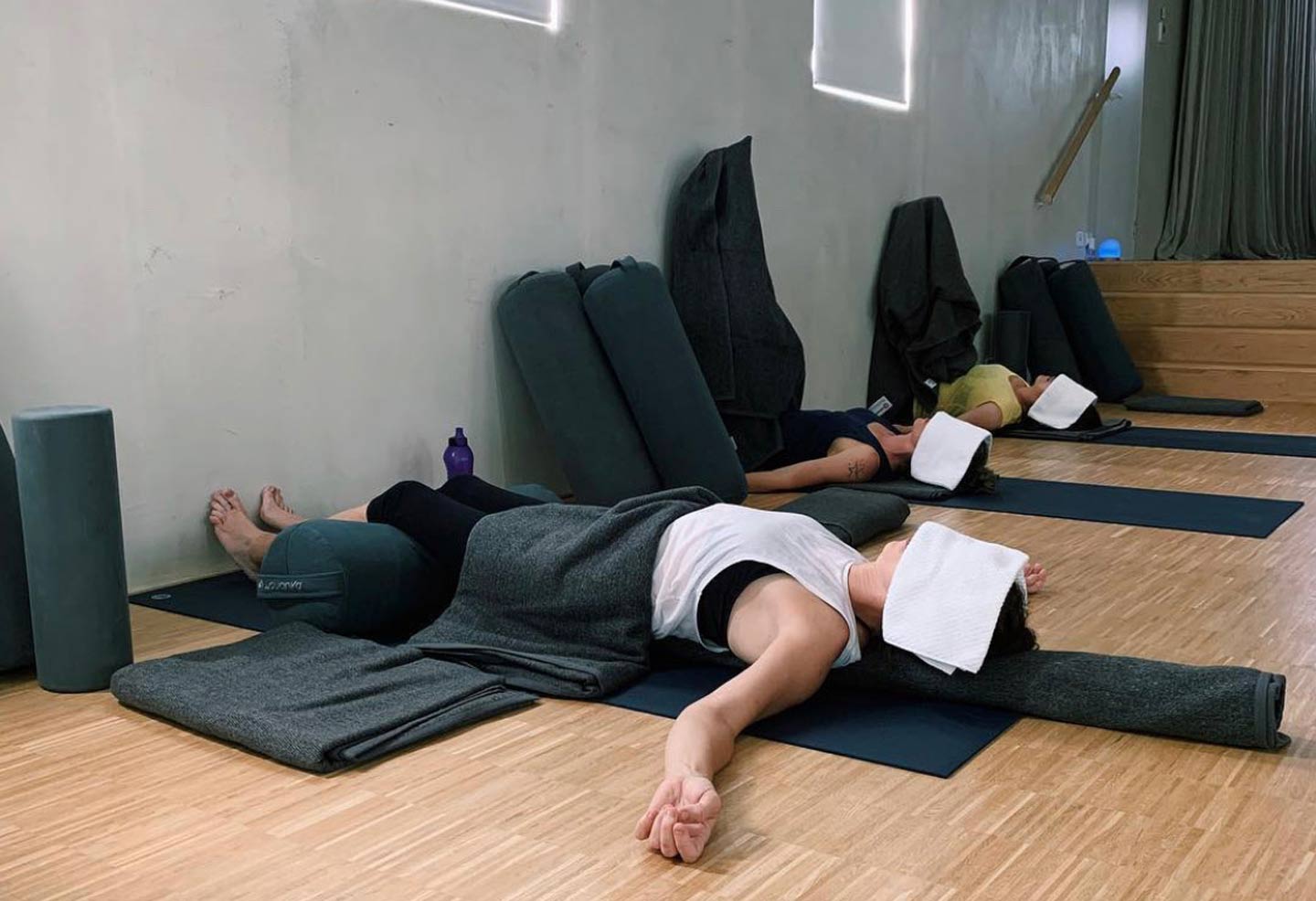 What you need to participate in an STM class:
No yoga or meditation experience required. Depleted and tired bodies especially welcome.
Due to covid-19 hygiene recommendations, you'll be asked to bring your own mat, eye pillow and one blanket to cover the front surface of your body. The remainder of the props will be provided on the day.